Voici quelques articles que j'ai à vendre. Contactez-moi à vincentmeloche@gmail.com si vous êtes intéressé. Je peux vous envoyer plus de photos si cela est nécessaire.
PowerBeats 2 Beats By Dre GARANTIE PROLONGÉE Bluetooth. PLAN ÉCHANGE de LA SOURCE Jusqu'en Mars 2019. Avec la boite, emballage original et tout les embouts et accessoires. Peu utilisé. Beats by dre power beats 2 bleu écouteurs sans fil wireless earphones. Bluetooth

Mr Mister Monsieur Burberry Eau de toilette fragrance / « parfum » pour homme for men. Bouteille de 50 ml. À peine utilisé une dizaine de fois (spray) vaporisateur autres fragrances à vendre voir le lien autres annonces. Proposition d'échange et négo acceptés.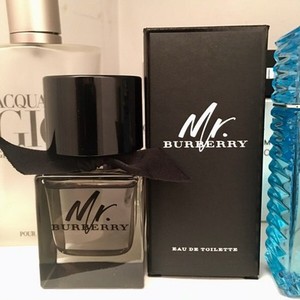 1/4 bouteille 75ml Acqua Di Gio Essenza @20$
1/2 bouteille 100 ml Nautica Voyage @20$
3/4 bouteille 100ml Versace Man Eau Fraîche. @40$
Aussi une bouteille 50ml presque pleine de Mr. Burberry (photo à venir) @60$
Ouvert aux échanges.
Parfums parfum eau toilette edt homme men parfume cologne fragrance fragrances.
Stroboscope lumière stroboscopique Freq 5 Strobe de American DJ
Canon Zoom Lens 10-20mm EF-S 1:3.5-4.5 USM lentille objectif Grand Angle Wide Angle. Bon état. + Filtre filter Hoya UV

Description du fabricant :
This Canon EF-S 10-22mm f/3.5-4.5 USM lens offers ultra wide-angle coverage that'll let you take absolutely breathtaking panoramic shots. Designed specifically for Canon APS-C cameras, this lens is equivalent to a 16-35mm zoom and is perfect for shutterbugs who have a passion for landscape and architectural photography.
The possibilities are wide open

With its increased field of view, the EF-S 10-22mm f/3.5-4.5 USM ultra-wide zoom lens puts endless creative possibilities at your fingertips. Whether you're capturing the stunning New York City skyline or the beautiful Cour de Marbre at the Palace of Versailles, you'll be blown away by the panoramic pictures this lens consistently produces.
This lens is not only great for landscapes and architecture, it's also super handy for indoor shots where space is limited. Picture trying to capture the scene at a wedding reception, where you can only back up so much before you hit a wall.
Figurines de la galerie des personnages Astérix et Obélix de la Collection Hachette.  Dites-moi quel numéro vous voulez et je vous donnerai plus détails. Objets de collections rares offres raisonnables acceptés seulement si vous désirez en acheter plusieurs ou le lot complet. Sinon, 50$ chacun.
Superbe bague jonc en argent  avec motif de cercle créer par un artisan jollier Québecois. Pièce unique acheté au salon des métiers d'arts de Montréal. Argent. Silver ring. Ouvert à vos propositions d'échange. Contact Vincent Meloche Montréal, Qc.
Native Union Bluetooth Pop handset Phone iphone etc connectivity. Wireless / Combiné bluetooth pour telephone cellulaire sans fil. Noir / black
Description sur le site de POP
Retro style meets wireless technology
With a Bluetooth range of 33 feet, POP Phone lets you wirelessly take calls from your mobile phone, Skype and other VoIP applications, giving you the freedom to navigate your device at the same time and roam freely as you talk. Background noise is reduced for crystal clear conversations.

Communicate in comfort
Plug a handset into your mobile phone, tablet or computer, and free your device so you can conveniently navigate it while you talk. From retro style to contemporary designs, our range of handsets provide more comfort and privacy when taking calls on your mobile phone, Skype or other VoIP applications when you're at the office or at home.

POP Bluetooth – Soft Touch Black
POP Bluetooth
Wireless Retro Handset

Navigate your device and roam freely as you talk
One button pick-up and hang-up function
Eliminates 96% of radiation compared to mobile phones
Available for:
POP Bluetooth is compatible with all Bluetooth enabled devices

Plus d'infos et photos: Vincent Meloche / vincentmeloche@gmail.com